While Sharm and Gouna are stunning holiday destinations, we often wish there were other places beyond our borders we can visit without going through the hassle of getting a visa before travelling. Well, good news – there are! And some of these countries are absolutely incredible. We're here to uncover 10 beautiful countries you can visit without arranging for a prior visa.
IMPORTANT NOTICE: Always check with the relevant embassy as visa policies regularly change. We also strongly recommend making a quick trip to Egypt's most hated building, Mogammaa' El-Tahrir to check if you need any prior approval.
Colombia
Soaring Andean summits, unspoiled Caribbean coast, enigmatic Amazon jungle, cryptic archaeological ruins and cobbled colonial communities. Colombia boasts all of South America's allure, and more.
Hong Kong
This enigmatic city of skyscrapers, ancient traditions and heavenly food will fascinate, whether it's your first visit or your 50th. You can be soul-searching near the Chinese border, lunching with Sikhs at a temple, splurging on a set of kitchen knives, followed by a night of Cantonese opera, tango or karaoke, anywhere you choose.
Kenya
Vast savannahs peppered with immense herds of wildlife. Snow-capped mountains on the equator. Traditional people who bring soul and colour to the earth. And the spectacular wildebeest migration that occurs every year in Kenya's Maasai Mara is referred to as the 7th new wonder of the world.
Maldives
Unrivaled luxury and an amazing underwater world make the Maldives an obvious choice for a true holiday of a lifetime. The Maldives is home to perhaps the best beaches in the world; they're on almost every one of the country's nearly 1200 islands and are so consistently perfect that it's hard not to become blasé about them.
Nepal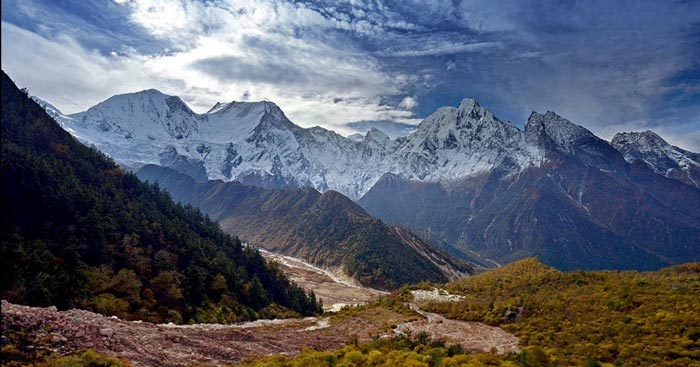 If you get your highs from pristine mountain views and the sense of perspective that a Himalayan journey offers, then you are going to like Nepal. But if you've always secretly wished that your mountain wilderness came with a warm slice of apple pie instead of a soggy tent, then you will simply love this place.
Tanzania
Lions, hippos, elephants, giraffes, and wildebeest. More than almost any other destination, Tanzania is the land of safaris. Then there are beaches, ruins, Mt Kilimanjaro, friendly people, fascinating cultures – Tanzania has all these and more wrapped up in one adventurous, welcoming package.
Malaysia
Malaysia is like two countries in one, cleaved in half by the South China Sea. While the peninsula flaunts bustling cities, colonial architecture, misty tea plantations and chill-out islands, Malaysian Borneo hosts wild jungles of orangutans, granite peaks and remote tribes, along with some pretty spectacular diving.
Ecuador & The Galápagos Islands
Picturesque colonial centers, Kichwa villages, Amazonian rainforest and the breathtaking heights of the Andes – Ecuador may be small, but it has a dazzling array of wonders. The Galápagos Islands, with their volcanic, otherworldly landscapes, are a magnet for wildlife lovers.
Mauritius
An island eden. A palm-fringed playground. Topped off with tropical waterfalls. Mark Twain once wrote that 'Mauritius was made first and then heaven, heaven being copied after Mauritius'. Mauritius is rightly famed for its sapphire waters, powder-white beaches and luxury resorts.
South Korea
South Korea offers a whole lot more than the buzzing urban expanse of its vibrant capital and a swathe of treasure from the ancient kingdom of Silla. Consider, heading off the beaten track to take a dip in one of the bubbling hot springs at Seoraksan National Park, taking time to explore the natural wonders on the island of Jeju or touring the fascinating DMZ!